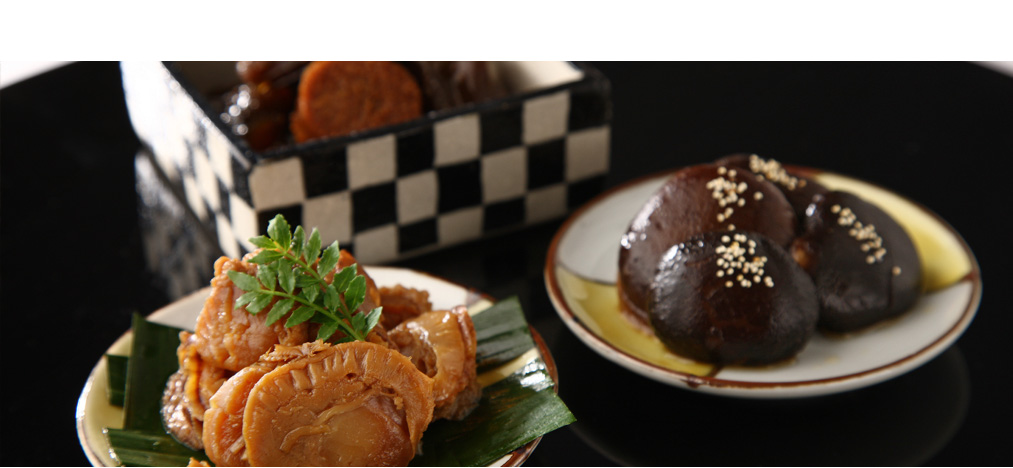 Gifts
"The taste of tradition makes the best treat"
ASAKUSA IMAHAN values the idea of creating a lasting taste through our traditional preparation techniques that has been passed down from many generations. All of our products are made of exclusive Imahan wagyu Beef that is of prime quality. Most importantly, we, Asakusa Imahan, are always seeking for an ideal taste of our own that can only be provided to you by us. We prepare a variety of gift products including our "Beef Tsukudani" which is our most popular gift, a dish of dressed Wagyu Beef that delivers our signature "Asakusa Imahan" taste to your home.
"We prepare assorted products to meet different tastes of customers."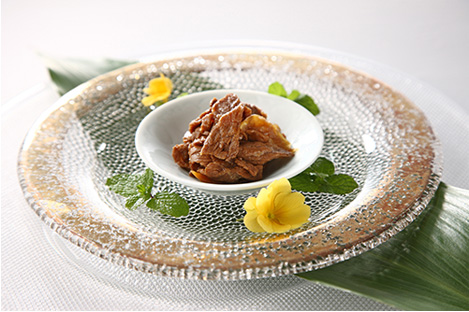 BEEF TSUKUDANI
Our signature product, most suitable for gifts.
Some hundred years ago, Gyunabe (the old name for Sukiyaki) was one of the most popular dishes for Edokko (people born and raised in downtown Tokyo) who found the taste to deliver a sensational taste that was different from any other menus. Gyunabe soon became high in demand and there were many requests of wanting to enjoy this taste outside of restaurants, and at home. The result of such demand was the Beef Sukiyaki Tsukudani (beef boiled down in our own sauce) which first became available in 1954. The tsukudani became a popular dish beyond the Edokko as it allowed all customers to prepare the taste of Gyunabe at home. To this day, our Beef Tsukudani remains our signature product and goes very well with Sake or Rice.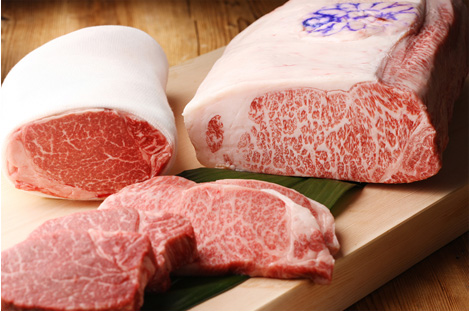 DRESSED BEEF
Carefully selected exclusive Wagyu beef prepared in three different styles: Sukiyaki, Shabu Shabu, and steak.
Wagyu Beef was commonly regarded as a high-end gift to the Shogun family (the most powerful families in Japanese history) and was often enjoyed by the privileged during the Edo era. Furthermore, Wagyu Beef was also known to be a very nutritious meal. Today, more people are able to enjoy such a lavish taste through our widely available Imahan Wagyu Beef that will melt in your mouth.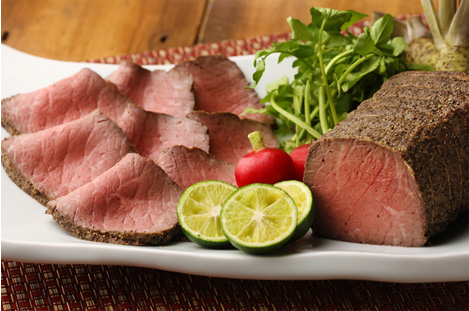 ROAST BEEF
With traditional method, carefully cooked one by one, Roast Beef became our proudly serving product. After we accept an order, we politely finish it up.
Enjoy soft and juicy exclusive Wagyu Beef with ASAKUSA IMAHAN style.(Wasabi and addictive-free soy sause)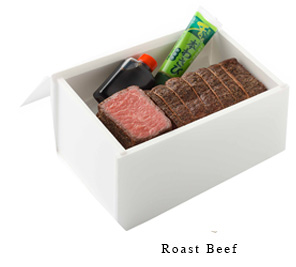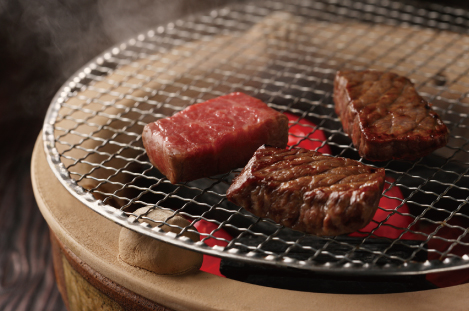 MISOZUKE
marinated Wagyu Beef in rich miso
We use a specialized method for marinating the Wagyu beef, one that was first developed during the Genroku era when treating the privileged Shogun family. bAfter we receive an order, we begin the marinating process, finishing it up in time to deliver the misozuke in its best condition to our customers.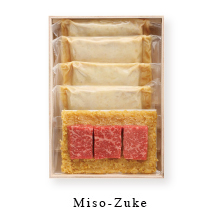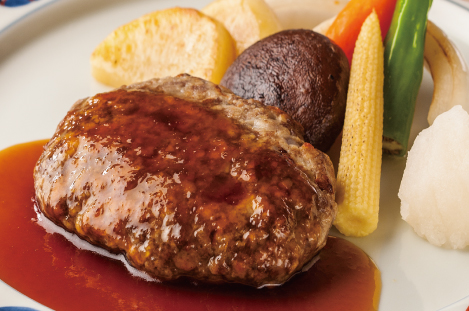 HAMBURG STEAK
The juiciest Wagyu beef hamburg steak.
Wester-style cuisine arranged with a touch of Japanese tradition. Unlike a typical hamburg streak, ours is made of Wagyu beef, making the hamburg the juiciest of it all.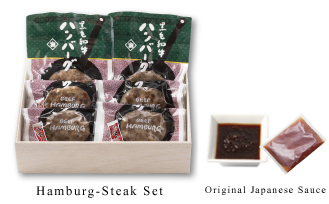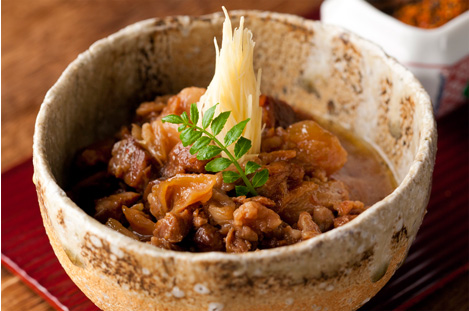 RETORT PACKED FOOD
a simple, yet luxurious way to enjoy the signature ASAKUSA IMAHAN taste at home
By simply opening up the package and warming it up, the retort packed food allows our customers to bring home the restaurant's taste, making it readily available at the dinner table for anyone.

IMAHAN Co., LTD.
2-17-4, NISHI-ASAKUSA, TAITO-KU, TOKYO , JAPAN. 111-0035
TEL:+81-3-3842-8656 FAX:+81-3-3842-8718

Kokusai Street Head Restaurant
3-1-12, NISHI-ASAKUSA, TAITO-KU, TOKYO, JAPAN.
111-0035
TEL:+81-3-3841-1114 FAX:+81-3-3843-2224
MAIL: honten@asakusaimahan.co.jp